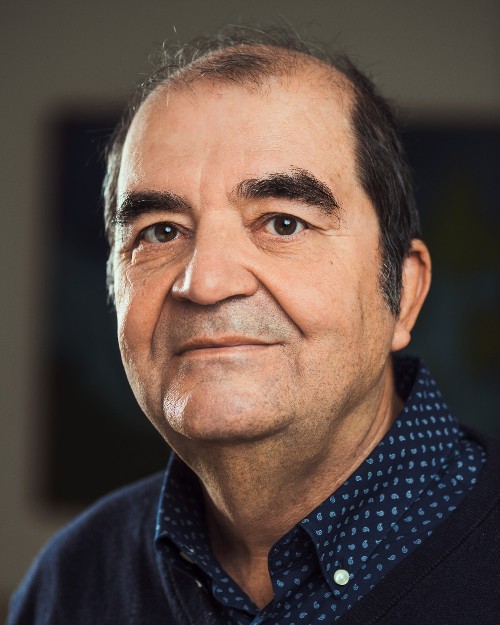 Ulrich "uvo" Vogt (b.1941) has dedicated his life to the field of education. He is a retired elementary and secondary school teacher. He taught art instruction at an education institute for young teachers in Paderborn for 34 years and a further seven years at the Art Institute of the University of Paderborn. In addition, he served voluntarily for five years, as the chief editor for "Photographica Cabinett" - a magazine for camera collectors.
Married in 1962, Ulrich and his wife Anne have two children and three grandchildren: Hannah, Carl and Pia. His current hobbies include: photography, computers and writing. The latest publication: "Der Würfel ist gefallen - 5000 Jahre rund um den Kubusl" (The Die is Cast - 5000 Years Around the Cube), is his 11th book of today (2019) 16 publications. This work has was published in close cooperation with the Heinz Nixdorf MuseumsForum (HNF) in Paderborn (the world's largest computer museum) as well as his book: "Zahlen, bitte! - Ein mathematisches Bilderbuch" (Numbers, Please! - A Mathematical Picturebook), which was published two years ago. From the interest generated as a result of this collaboration, it is anticipated there will be probably be a large exhibition about dice at the Computer Museum (HNF) in 2013.
This new book by Ulrich Vogt - with more than 1000 excellent color photos and 192 pages containing an array of fascinating stories about dice and their history, has been hailed by many of his first readers, to be his best work yet; even surpassing the acclaimed series about his hometown of Paderborn, as well as work concerning Rollei camera designer Heinz Waaske, and the computer books he wrote for primary school pupils and teachers.